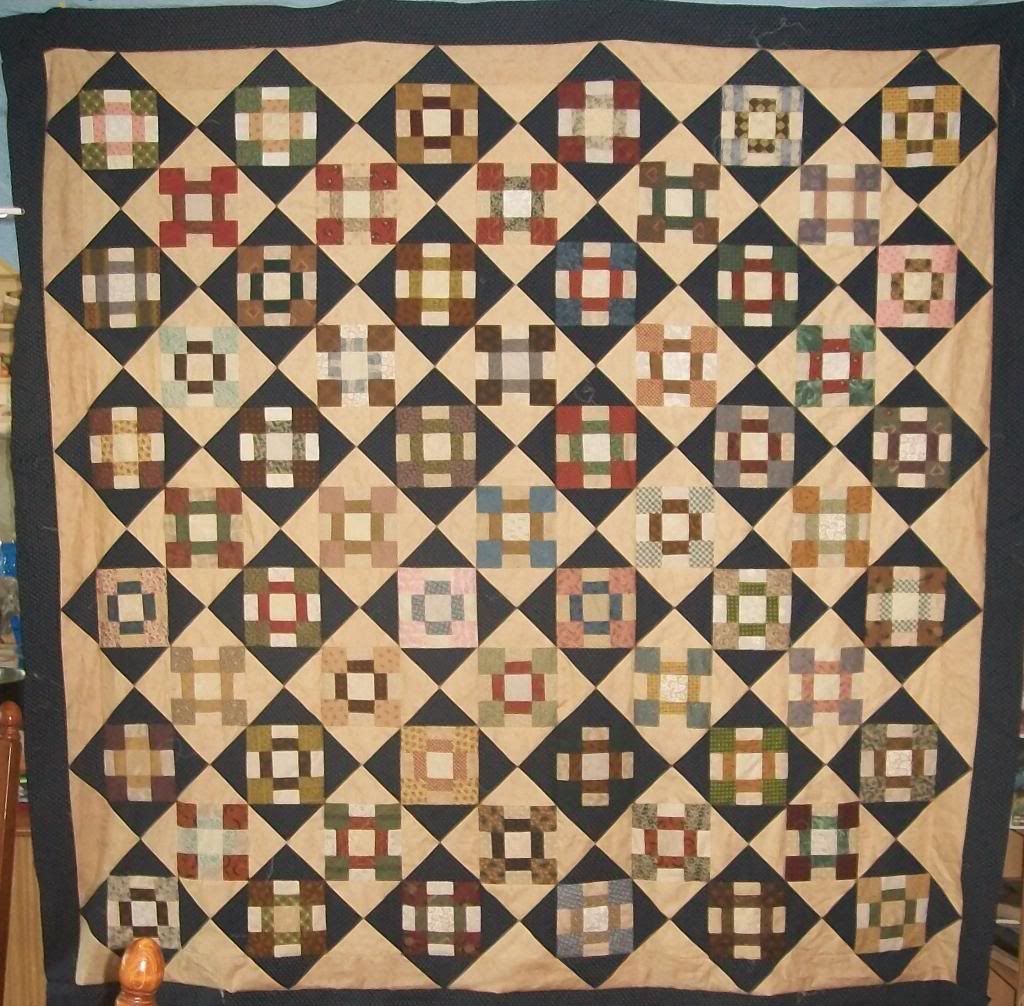 Finally, it is finished.
Behold Chunky Churn Dash* in all it's topness.
From humble beginnings, with the pattern being printed in 2008 I think it was, to languishing in a tub for years half done.
From resting (hah!) beside the fish tank for six months. (Which had nothing to do with the inner border strips not fitting exactly, uh huh, not like me at all)
To being somewhat proudly displayed, even instagrammed and facebooked, as a finished top.
Chunky Churn Dash
, a freebie pattern by
Bonnie K Hunter
Actually, it's a slight variation on her pattern as I finished the squares-on-point into the inner border where as the original didn't.
And of course, I'll link up with
Design Wall Monday
*I'll give the quilt it's own name one day. Probably next decade with the speed I work